Tuition Centre in Singapore

1000+ Good Reviews from Parents & Students

14 days Money-Back Guarantee
(1st Lesson Unsatisfaction Policy)

Small Group
Tuition
VIP 1-to-1
Tuition
Tuition Classes in Sophia Education
Consistent Improvement & Good Results
Top Tuition Centre in Singapore
Trusted by 1000+ Parents and Students for 10 Years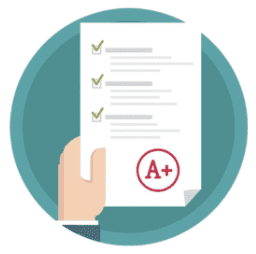 Improve by at least 2 Grades in just 12 Weeks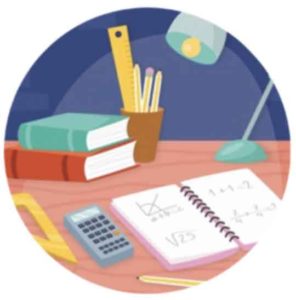 Homework help available at any time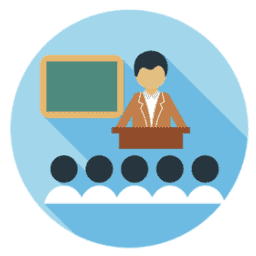 Improve student's ability to understand their lessons in school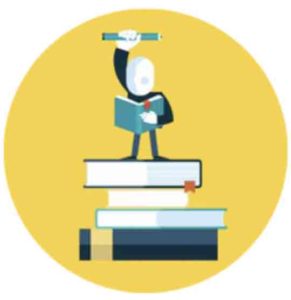 Boost of confidence and gain the motivation to study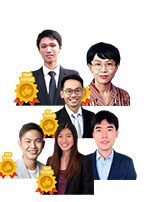 Your Child Deserve the Best Teachers
Personalised Worksheets. Effective Study Skills. Concise Teaching.
Highly Personalized Tuition Center makes Grade Improvement Fast and Easy
Sophia Education Tuition Live
Best Tuition Centre in Singapore - Learning Materials
Sophia Education
Offers 24-7 WhatsApp Support
WhatsApp Your Tutor If Your Have Any Study/Homework Questions or WhatsApp our Admin if you have Questions Regarding your Lesson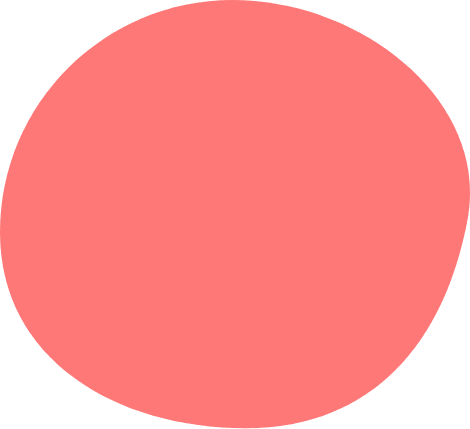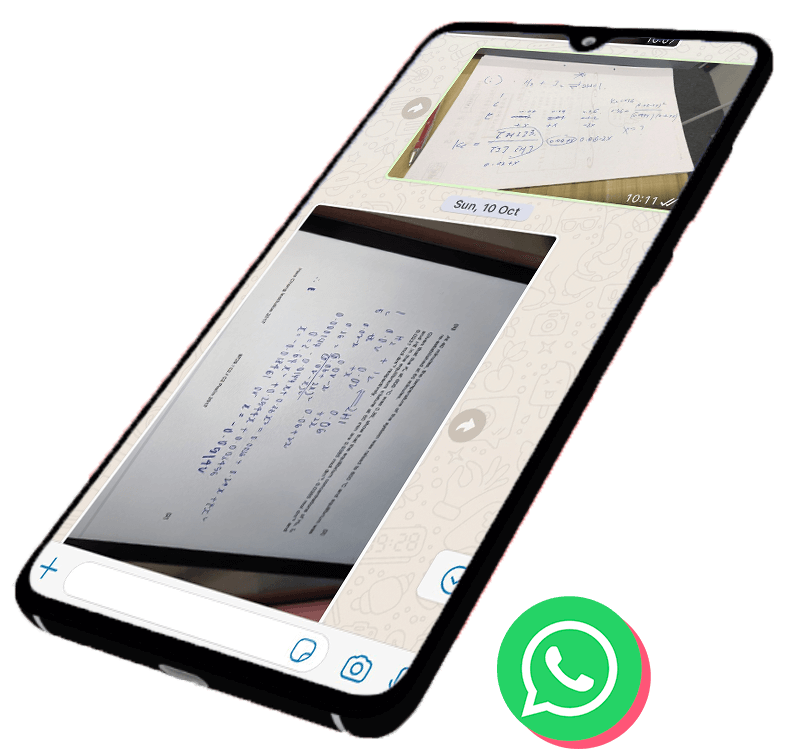 Refund If 1st Lesson is Unsatisfactory Without Any Qs Asked
Sophia Education Tuition Branches
Headquarter @ Dhoby Ghaut
The Story behind the No 1 Personalized Tuition Centre In Singapore
Sophia Education

Sophia Education had its humble beginnings in 2011, with our founder returning to Singapore for her 3-month summer break in university. At the time, she had been in the midst of completing her engineering degree in the UK.  Upon the recommendation of her friends and family, our founder began working as a home tutor and paid only the best attention to her students. Little did she know, however, that this temporary gig would be the catalyst for her tuition empire in years to come.
Realizing a Knack and Talent for Teaching
Initially, our founder had viewed tutoring as a short-term stint to earn some income and pass the time during her long break. However, this brief stint quickly developed into a life-long endeavour as she quickly realised her knack for the tuition trade.
Even then, our founder's effective teaching style and infectious personality brought her great demand and success as an independent tutor. She ultimately saw the lucrative opportunity to continue helping more students with personalized tuition to get ahead in Singapore's competitive landscape. This prompted our founder  to take the brave leap from a career in engineering, to a career in the tuition industry.
Building Up Sophia Education Single-Handedly
our founder was fervently determined to build a tuition centre that specialises in personalised tuition to provide the best learning services and learning experience for students in Singapore. Upon graduation, she began the arduous journey of building her tuition brand. In that same year, she single handedly set up what is fondly known today as Sophia Education which is the first tuition centre providing the best Personazlied Tuition in singapore.
Looking back over the last 10 years, the progress that the Sophia Education brand has made since then has been remarkable. Sophia Education had started out as a one-woman show with our founder as the sole teacher. But today, it has risen to become one of the top-rated private personalised tuition centres in Singapore that provides 1-to-1 and small group personal tuitions with small class sizes teaching various subjects like chemistry, biology, physics, english, economics, and general papers. Tuition classes in Sophia Education also provide students with quality teaching materials and supporting materials such as notes, quizzes, detailed questions and practice exam papers.
As of date, Sophia Education has expanded to 5 new centres island-wide. The school also currently boasts a fresh team of highly qualified educators and tutors including only full time and ex-MOE teachers- each with extensive years of experience.
Needless to say, Sophia Education has come a long way since its inception as a modest tuition centre in ParkMall. We're now the top personal tuition brand  in Singapore that stands apart from other centres  in Singapore.
Guiding Future Generation of Leaders and Exceptional Individuals
Today, Sophia Education continues to help a range of students aged 18 and below from over 60 secondary schools, junior colleges and even primary schools with a range of subjects and levels. Our school's students are even able to secure results 30-40% higher than the national average.
This is attributed to the school's system of personalised tutoring and tuition assignments. Each student is wholly assessed, and our teachers customise their teaching styles in order to suit students' learning needs and progress. This system gives the tuition school a competitive edge, with our teachers taking a more proactive role in students' teaching and learning.
Our Highly-Selected Tutors
Teachers in Sophia Education centres don't only use the most highly effective teaching methods. They also go above and beyond to build close bonds with students and parents. This has allowed Sophia Education to maintain the trust and praise of more than 1000 parents and students from Junior Colleges as well as Primary and Secondary Schools.
All in all, Sophia Education prides itself as the paradigm for quality tuition education in Singapore. Every student deserves the best education, and Sophia Education provides exactly that, successfully matching every student to their best potential.
How to choose the best tuition centre in Singapore
Tuition centres, tuition agencies, private tutors, online tutors and online tuition, home tutors all in Singapore. There is a whole bevy of options available for students and parents to choose from for junior colleges, secondary schools, international schools, or primary school students.
According to 'Todayonline', the number of tuition and enrichment centres have risen from about 700 in 2012, to more than 950 in 2019. And that's just the number of registered Tuition Centre in Singapore! The statistics barely account for the hordes of freelance home tutors.
For a majority of Singaporeans today, tuition is deemed as beneficial to children's education and their learning experience. But with such a daunting pool of tuition services to choose from, selecting the best tutor for your child can be overwhelming.
Where do you even start?
Well, this article provides you with a general guide on choosing the most suitable tuition option for your child.
1. Have an open discussion with your child.
The first step is to know what exactly your child needs in their tuition classes.
Explore the fundamental root of the problem. Talk through the various subjects, detailed questions and levels of difficulties they are struggling with, as well as those they find easy. The best way to determine the help they need is by simply asking them.
Note that your child might react unfavorably to the idea of tuition-classes. Having a discussion might make your child feel more included and empowered in the
decision-making process. A student's understanding and receptiveness to tuition is crucial in promoting effective teaching and learning.
2. Find the right class size.
Consider what class-size might work best for your child's learning process. Will he or she need 1-on-1 private classes, or are there more benefits if they opt for group tuition of small class sizes?
As a former student of various kinds of tuition-classes, I'd say small group-classes are much more impactful.
Once everyone overcomes the initial awkwardness, students find that developing friendships in class makes the learning environment much more comfortable. These friendships may even be motivation to attend classes! This is of course provided the tuition teacher maintains a conducive learning environment and an effective education system for each student's professional development.
Furthermore, smaller groups have been proven to promote greater learning and productivity in the classroom. To illustrate, this study by the University of Minnesota showed how group dialogue promotes critical thinking about concepts.
Learning in a group definitely promotes more active learning, and it would be wise to consider tuition services that offer this.
3. Consider the centre/teacher's Credentials.
This is the first way you can gauge the quality of a tuition teacher. You want to be certain that the tuition centre and/or teacher has the right type of qualifications to teach and has had many years of experience in teaching.
Inquire on their expertise, as well as their level of expertise. You need to ensure they have certification at a higher level than the current level they are teaching. Expert mastery in the subject will allow the tutor to provide deeper insights, as well as more effective techniques to study, providing quality teaching materials and supporting materials like quizzes and practical exercises.
Moreover, don't be afraid to ask for proof of certification. Honest and reputable tuition teachers are more than happy to give you that peace of mind when you opt to learn through tuition in Singapore rather than from only your school teachers.
4. Assess their Experience & Knowledge.
While paper qualifications are important, they are not the only way to determine if you've found the best tutor for your child. An individual might possess commendable competency in the subject, but it takes a distinct skill and experience to be a good teacher with effective teaching strategies and teaching methods.
Ask yourself this: Does the tuition agency in Singapore or teacher have the experience to support their asking price? If not, do consider sourcing for a teacher or centre that does.
Furthermore, you will need someone well-versed in the demands of the MOE syllabus and system. A former MOE-teacher or a teacher who has had years of teaching experience is knowledgeable on the ins and outs of the system, and can give your child useful advice in tackling major examinations.
Experienced teachers are also able to spot problems areas effortlessly as they have taught a large repertoire of students. They are aware of the most common misconceptions, and can quell these issues more efficiently.
Aside from this, you also need to find someone who is flexible and knows how to respond well to changes in the syllabus. As many parents know, long-standing national exams like PSLE are going through major overhauls by MOE.
There is an ongoing trend of change that may affect the different curriculums, and you want to find teachers that are open-minded and receptive to change.
5. Weighing Price VS Quality
As a general rule of thumb, go for the best possible option.
You might be saving on tuition rates by getting the cheapest option, but at what cost?
You don't want to run the risk of your money and child's time coming up futile if your tutor fails to help them improve. Time is of the essence, especially during the crucial years of their O Levels or A Levels.
Consider what you spend on private tuition or tuition classes as a long term investment: You intend to receive high returns (i.e. improved grades, top scores, brighter futures) for the money you put into your child's education. To make sure you are getting your money's worth, it would be best to spend a smidge more on tuition teachers of top quality and experience.
6. Selecting a tuition location nearby
For greater convenience, locate tuition centres that may be near your child's school or your residence. This would allow greater ease of travelling for your child, especially if you intend to send them for tuition classes right after school or on the weekends. A simple "tuition centres near me" on google will provide you with a cursory scan of the best centres near you.
Up and coming tuition companies like Sophia Education have 8 centres spread island-wide, and situated right beside MRT stations. Our centres are highly accessible and convenient for students all across the country.
7. How does your child respond to the tuition teacher?
Most tuition centres and tutors have what we call 'trial lessons' for parents and students to gauge a tutor's ability. This first lesson is crucial, and you should consider your child's opinions in the process.
If your child dislikes the tutor from the onset, be it due to incompatible teaching styles, personality or types of supporting materials provided, they might not be a worthwhile investment.
Finding a teacher and environment that your child prefers will encourage them to become more receptive to the lessons. Oftentimes, a students' learning corresponds to the relationship they have to their teachers, and a good relationship typically results in better academic performance.
8. Track your child's progress.
Make it a point to monitor your child's improvements with the tutor, if any.
Do request monthly reports on your child's work from the tutor, and routinely compare their past scores with their current scores.This will act as an indicator of your child's progress, as well as your tutor's performance.
If your child's progress has been unsubstantial for a while, it might be best to begin your search for a new tutor.
Understand that while this might be a frustrating outcome, it is important that your child is receiving the right help he/she needs.
Choosing the right tuition teacher for you and your child is a tedious process that requires plenty of deliberation. You want to make sure you're investing in the right people to help your child reach their goals.
Read our article about how tuition teachers under Sophia Education centres meet and exceed these expectations here. Do consider registering your child with us! We provide personalised tuition that offer various subjects like chemistry, math, biology, physics, english, economics, general paper and mother tongue languages like chinese.
How Sophia Education chooses the best tuition teachers in Singapore
Today, tuition is seen as a necessary commodity for any student's learning experience.
In recent studies, it is found that up to 67% of Singaporeans have or have previously enrolled their children in a tuition agency in Singapore, while a staggering 80% of Singaporeans believe that tuition services, private tuition or home tuition is beneficial to children's education.
These sentiments have propelled the expansion of the $1.4 billion tuition industry, and made a career in tuition teaching as a full time tutor in Singapore a highly lucrative career. Some tutors have made headlines by earning as much as 7 figures a year!
However, with great economic advantages in Singapore also comes great responsibility. After all, parents and students are placing their trust (and money) on tuition teachers and private tutors to bring about better (if not, the best) results.
At Sophia Education, we do not just hire any tutors or bring in private home tutors, but we accept only the best tutor, professional, patient, a good tutor with a matching system that will assign only the right tutor for your child.
Under Sophia Education, this pressure to push our Primary, Secondary and JC students forward is on. Sophia Education consistently subjects our teachers with strict assessments in order to ensure the highest quality of teaching at our centres. We match all our students to the best suitable tutors. Sophia Education employ the best tutors, and only the best and highly professional patient tutors in Singapore.
Here is how we maintain the exemplary standards of teaching at our tuition centres and remain as the top tuition agency in Singapore that teaches students from all levels like Primary Secondary and Junior College.  
Highly Selective Entrance Exams
For every tutor and tuition teacher that applies to teach under Sophia Education, they are required to undergo a highly selective entrance exam with our tuition coordinators.
To be a suitable tutor at Sophia Education and secure a passing grade to teach our various subjects such as Maths, Science and even languages like Chinese/Mandarin, they must be able to score up to 90% in order to qualify as an educator in any of our centres to ensure they provide effective teaching with quality teaching strategies and teaching methods.
​The exam papers our tutors must take are definitely not easy. Many potential teachers and home tutors for private tuition or tuition agency in Singapore, regardless of their years of teaching experience, have failed to pass this very first stage.
Test-interview to assess quick-thinking skills
Sophia Education tutors must be equipped to think fast and efficiently when guiding their students in group tuition with small class sizes. We affirm to every parent and student that time is valuable during the lessons, and we only select tuition teachers who are capable of being quick on their feet and have efficient teaching styles to suit the different tutor request from parents.
Hence, during the test-interview process, tutors are tasked to provide a mock-lesson by providing an explanation for a given question. Naturally, for questions that demand long-winded calculations or explanations, they need not produce the exact answer within a matter of seconds.
Instead, they must be able to easily spot the key methods and concepts to traverse through the presented problem. They are then further assessed on whether their explanations are made in a concise manner. This is important as students will be in contact and asking questions regarding their tuition assignments at any time, 24 hours.
A truly skilled teacher and tutor would be able to efficiently and clearly help their students' with their immediate concerns, and only those who exceed these expectations are hired under Sophia Education. Our tutors are also welcomed to provide their own quality teaching materials, quizzes, and supporting materials.
Choosing only genuine and likeable tutors
Unlike home tutors, teachers in junior colleges, secondary schools and primary schools often have to juggle with a myriad of responsibilities outside of the classroom. They juggle managing their administrative work, their personal lives, or even extra-curricular clubs and activities. Not to mention, there are typically 30-40 students per class!
It is almost impossible for a single teacher to give the full attention a struggling student might need.
However, more teachers and smaller class sizes enable our tuition teachers to care for not just their academic needs, but also their mental and emotional needs.Here at Sophia Education, our tutors need to have genuine hearts and the passion to help the students succeed holistically.
The close relationship developed between student and teacher here also bolsters the students' interest and motivation in their studies, as they begin to associate positive experiences with learning.
Performance-oriented work environment
Every 1-2 months, students are tasked to complete a survey to rate their tuition teachers. Upon completion and review of these surveys, the Bottom 10-20% performing tutors are then replaced, ensuring that only the best tutor/tutors stay within school.
This promotes a highly competitive work-environment that pushes our tuition teachers to continuously improve and innovate- not only with their teaching, but also with the relationships they form with their students.
While the stakes as a tutor are high, the pressure and motivation drives everyone here at Sophia Education to do their very best for the students. Our services stand out from the other tuition agencies in Singapore as well as other leading home tuition agency.
We provide highly personalised tuition in Singapore that focuses closely on MOE syllabus for various subjects like math, chemistry, biology, physics, english, general paper and as well as mother tongue languages. Our tutors are highly qualified with many years of experience in teaching.
Flexible Request for Parents and Students
We provide tuition rates that are competitive and ensure student and client satisfaction. If a student or a parent is unsatisfied with their first lesson, they may request for a refund, which we will then process in 24 hours. Otherwise, they may request for a change to a more suitable tutor. Parents are welcomed to contact us anytime for any queries regarding our service or if they would like to find a tutor that would best suit their child.
A free lesson will also be give to students who refer their friend or a family member/sibling.
For parents and students who have a more hectic schedule, it may be more suitable to attend our online tuition instead.
What makes Sophia Education the most popular and upcoming tuition centre in Singapore?
We're a Tuition Centre Well Featured across Media
Sophia Education is one of the top upcoming tuition in Singapore. We have won the praise of over 1000 parents and students across the last 10 years, and have even been featured by prominent News companies like Channel News Asia and The Straits Times.
Constant Expansion and Service Improvement
Our popularity has propelled us to expand our brand as one of the top tuition centre, with 4 new centres opening up island-wide and we provide tuition for all levels including junior college, secondary school and primary school teaching various subjects like Maths Tuition, Chemistry Tuition, Biology, Physics, English, Economics, General Paper, as well as Mother Tongue Languages like Chinese.
The school has had and continues to have substantial success, and this can be attributed to the innovative form of tuition that has set us apart from our competitors.
Our Unique Personalised Tuition Teaching Style
In Singapore, we are the first and only learning centre/tuition service that provides what we call 'Personalised Tuition'- a teaching style that is customised specifically to help your child and each student, making their learning experiences and learning process significantly more efficient.
Firstly, our tuition classes are conducted in smaller groups and small class sizes for a better learning environment to provide and help students with a more closed effective teaching environment and more time to consult their tutors. We provide group tuition that typically range from 1 student (private 1-to-1 tutoring) to up to 7 students in a class.
Additional Materials and Strategies
These small, tutorial-styled classes are not the only way we carry out our Personalised Tuition, and we know many tuition centres probably boast these same class sizes. Unlike other tuition centres in Singapore and education centre(s), we however take the personalisation process one step further using various types of supporting materials, teaching method and teaching strategies.
Before Every Tuition Lessons
Before joining a tuition class, students are required to fill out an extensive form that provides more information on the topics they are currently studying, as well as the topics they struggle with the most. Aside from this, students are also asked to provide the centre with their schools' learning materials for us to assess.
Customised Learning Centre
This allows us to do a holistic assessment of the students' academic needs in relation to their school, which helps us move forward by creating their own customised learning plan for professional development.
This customised plan, however, is not completely rigid. Our tuition teachers know it is important to be flexible in order to respond to the changing needs and progress of every student.
Importance of Following the School Syllabus
Furthermore, we firmly believe that the teaching conducted in the centre should be catered to what the students are learning in their own schools. Many tuition centres often promote their own 'superior' syllabus, or boast an advanced pace of teaching. But we don't see that as a beneficial way of learning here in Sophia Education and we focus on moe syllabuses.
Our centre's education ethos affirms that learning in our classes must work in unison with the learning in the specific students' schools. Tuition classes are meant to complement and cover any pitfalls in learning that the student may have in school. Not detract from the school syllabus like other tuition centres tend to do.
We Provide All Additional Learning Materials for Better Learning
Our Personalised Tuition is also executed through the learning materials we provide to each student. The specific work we assign always corresponds to the student's unique ability in the subject. We provide quality teaching materials and supporting materials like quizzes, notes with detailed questions answers and practices.
Common Tuition Centre Mistakes
Other tuition centres often make the crucial mistake of assigning work to students based on the prestige of the schools they come from. Here at Sophia Education, every student starts with a fresh slate. We take careful and meticulous steps to measure each individual's ability in itself.
The best way to make consistent progress is to meet the students where they are stuck at, rather than pushing them to a level of difficulty they are not ready for yet.
Our Highly Selected and Specialised Tutors
You might be wondering, how are a few teachers able to provide such specialised tutoring to every single one of our students? Well, we have cleverly developed a system that enables this personalisation.
Our Teaching Assistance and Admins
Foremostly, Sophia Education employs the help of supporting staff who not only aid in the administrative tasks of the tuition centre Singapore , but also take an active role in monitoring our students' learning needs.
Computerised System for Better Efficiency
The centre utilises an automated IT system that sends out email forms every week. This form inquires on the topic and subject areas that the student is currently struggling with before they come down for their class.The supporting staff then take it upon themselves to review the forms submitted, and work in tandem with our tutors to develop the week's lesson plans.
This has proved to be a huge success, as it has allowed the tutors to be well-prepared beforehand to tackle their immediate concerns.
1000 and more good reviews and feedbacks
Finally, the trust and praises we have earned from our patrons can be especially attributed to our emphasis on communication and transparency across all parties involved.
Follow-up After Every Lesson
After every lesson, our highly qualified teachers of many years of experience routinely send out emails to update parents on their child's progress. The centre works very closely with the parents, keeping them properly involved in their child's academic journey with the centre. We believe that parent-involvement is fundamental to ensuring your child is reaching your own, and their own academic goals.
With that said, what are you waiting for? Register your child and start maximising his potential today!
Frequently Asked Questions