​At Sophia Education, we provide Personalized Tuition. From Math Tuition, Chemistry Tuition, Biology Tuition, Physics Tuition, General Paper Tuition…

1000+ Good Reviews from Parents & Students

14 days Money-Back Guarantee
(1st Lesson Unsatisfaction Policy)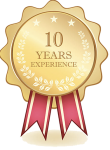 Tuition Offer 360 Degree Study Support!
Sophia Education
Offers 24-7 WhatsApp Support
WhatsApp Your Tutor If Your Have Any Study/Homework Questions or WhatsApp our Admin if you have Questions Regarding your Lesson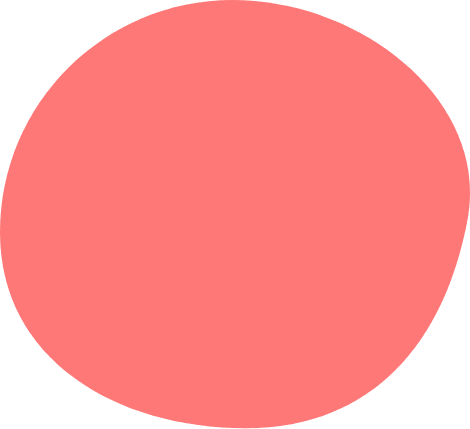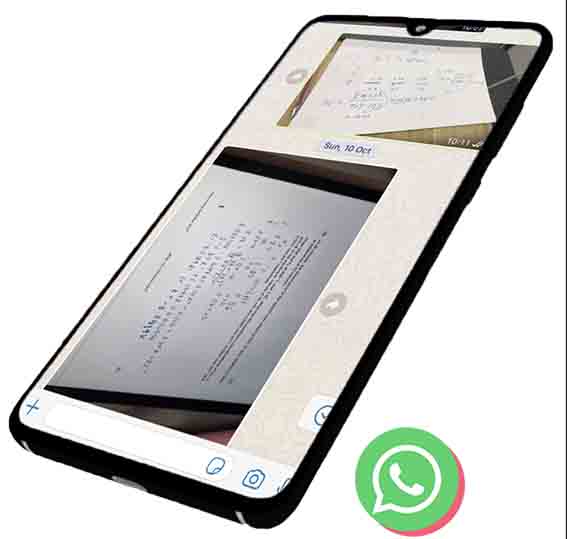 Refund Flexibility and Policy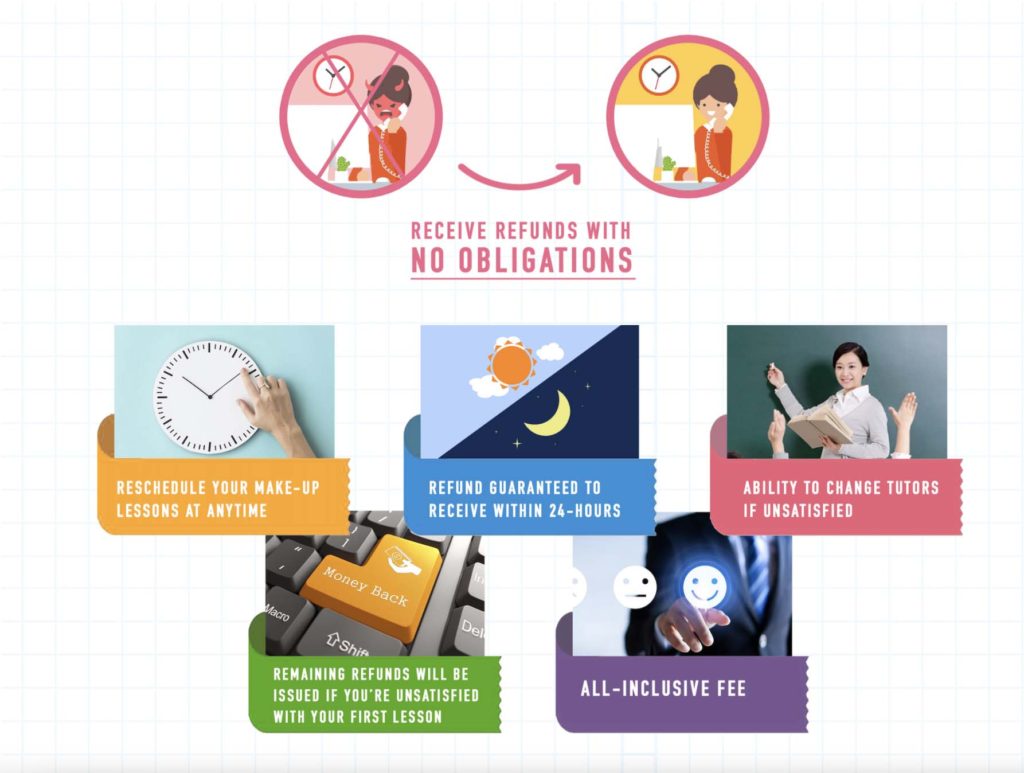 How to study for H2 Chemistry
1. Understanding the requirements of the subject
The different JC Chemistry chapters require different aspect of understanding. Some topics focus on memorization (eg Organic Chemistry), while some topics focus on application of formulae (eg acid-base equilibrium). Our Chemistry Tutors from Sophia Education Tuition Centre Singapore will accurately identify and go through the respective features of the chapters with you through her chemistry small group tuition or her 1-to-1 tuition, ensuring that you will completely understand the requirements.
2. Different types of questions
(a) Memorisation
For big topics (eg organic chem, chem bonding), break them up into small sections to memorise. Just reading the formulae isn't going to work. Set a certain amount of time to memorise. Then, take a blank piece of paper and test yourself.
(b) Explanation
Often, students understand what the question wants generally, but the answers they provide tend to miss certain key points. For these type of questions, read the model answers, take note of where the marks are awarded and record them down. Every other day, revisit the question again, ensuring that you have memorized them.
​(c) Application
For every question, identify the chapters and concepts needed first. Then, proceed to attempting the questions. In this way, when you are stuck, you would know the concepts that you are weak in. Clear up any misunderstanding with your teacher or tutor.
Record down those questions that you have gotten wrong into a notebook. After a few days, revise the notebook. Then, cancel out those questions that you can do. Similarly, after a few more days, revisit the questions again and cancel out those that you understand. This helps to narrow down your misunderstandings to the few problematic questions and concepts.
Write your own notes. Whether it is using a mind map, flashcard or even through highlighting, it is the process that helps you to interlink the different concepts together.
5. Practice full-length H2 Chemistry papers
Taking an exam requires stamina. The exam duration is often a few hours long, and those with poor stamina tends to lose their drive and enthusiasm halfway through. Hence, practising full-length papers beforehand is the key to building up that stamina.
Create a study plan by blocks of 1 hour, which consists of 45 mins of studying followed by 15 mins of resting. Ensure that you do not revise a subject continuously for too long. A good spread of different subjects helps your brain to stay awake and interested.
​At Sophia Education, we provide Personalised Tuition. From Math Tuition, Chemistry Tuition, Biology Tuition, Physics Tuition, General Paper Tuition, Economics Tuition, English Tuition, Science Tuition and more. We cater to all parents and students needs 
Sophia Education: Top Notch JC Chemistry Tuition Centre in Singapore
The Struggle of A Level Chemistry
JC Chemistry, let alone H2 Chemistry, has got to be one of the hardest subjects a student can take in the A level exams.
The subject boasts an extensive Chemistry Syllabus: From topics like Organic Chemistry, Mole and others which require both intense memorisation and application skills, to nerve-wrecking Exam components like the Practical Assessment. Students' struggle to nab decent grades for A Level Chemistry, however, doesn't just end at its killer syllabus.
They must also face nation-wide competition with the many other JC students taking H2 Chemistry. This is due to the fact that H2 Chemistry is often a pre-requisite into many University courses like Medicine, Engineering, Nursing and etc. With fierce subject competition and so many difficult but key concepts to learn, it is no wonder so many JC students turn to Chemistry tuition in Singapore to boost up their grades.
Sophia Education's Success-guaranteed JC Chemistry Tuition
A Trusted Learning Academy with Excellent Testimonials
Despite the daunting nature of A Level Chemistry, Sophia Education tuition centre(s) have continuously helped students improve their Chemistry grades through our JC Chemistry tuition classes.
With over 9 years of teaching experience teaching students from over 60 secondary schools and junior college(s), and a grades' average consistently 30-40% higher than the national, our tuition centres' track record speaks for itself.
Sophia Education has even been featured on various popular news sites such as The Straits Times and Channel News Asia!Keep reading to find out more about what makes enables us to provide the best JC chemistry tuition in Singapore, as well as what else our tuition centre has to offer.
What Makes Our JC Chemistry Tuition in Singapore So Different, But So Good?
We have multiple branches across Singapore like in Bukit Timah and Dhoby Ghaut and every single Sophia Education tuition centre has continued to have substantial success. This can be attributed to the innovative form of tuition lessons that have differentiated us from our competitors.
Singapore's Only A Level Chemistry Tuition With 'Personalised Tuition'
In our chemistry tuition classes, we believe that every student has different learning needs that the chemistry tutors must aim to meet.
We have therefore conceptualised Singapore's first-ever 'Personalised Tuition' – specialised tuition plans that are customised to help students understand the subject in a way that is unique to their needs.
This 'Personalised Tuition' involves several in-depth processes and systems: An automated email-form system that enquires on students' learning needs that week, proactive lesson planning for each student by their chemistry teacher and the administrative staff of each tuition centre, as well as consistent communication with parents on the students' progress. Students and parents may reach out and contact us to ask questions at any time as we're open for long hours each day.
They may also drop by at any of our location and take a look at our lessons and classes.
You can find out more about what makes Sophia Education the most popular and upcoming tuition centre in Singapore through our other article here.
What Else Do Sophia Education's JC Chemistry Tuition Classes Have to Offer?
Aside from our unique way of conducting tuition classes, we affirm that Sophia Education provides amongst the best chemistry tuition in Singapore for all levels whether your child is Sec 3, jc a level, or from any academy due to the various perks our tuition centres possess.
With skilled ex-MOE Chemistry teacher(s) and tutors, thorough and concise notes, convenient tuition centre locations, your choice of class size, and many more; Sophia Education tuition centres have it all!
Experienced, Dedicated Ex-Moe H1/H2 Chemistry Teacher(s) and Chemistry Tutor(s)
With a rigorous hiring process that selects only the best chemistry tuition teachers, you can be rest assured that you or your child is receiving the most quality education at our tuition centre(s).
Every chemistry teacher under Sophia Education is highly qualified, boasting about 7-20 years of teaching experience each. Some are even ex-MOE teachers who make excellent JC Chemistry tuition teachers due to their vast knowledge of the A Level Chemistry syllabus, thereby allowing them to provide the best tips and tricks to tackle the daunting A Level Chemistry exams.
All of our JC chemistry tuition teachers are well-equipped with the skills and tact to instill in students a strong foundation in chemistry, and help students understand the key concepts of the subject. Most importantly, however, our JC Chemistry tuition teachers possess the biggest hearts for teaching.
Every students deserves a dedicated tutor, and like all others tutors at Sophia Education, our JC Chemistry tutors always goes the extra mile to help students improve. Through their teaching, our JC Chemistry tuition teachers aim to help students to achieve academic excellence.
Choose Your Preferred Class Size
If you're in need of serious academic help in the form of JC chemistry tuition, it is best to find a learning environment that works best for you. Some students require the privacy and the full-attention of one chemistry tutor, whereas other students may benefit greatly from small classes where they are able to engage with and learn from their fellow peers.
Here at Sophia Education, we recognise students have these different preferences and needs when its comes to class size. We therefore provide the option of both 1-to-1 private JC chemistry tuition classes with our tutors, as well as a small class size with no more than 6 students in order to ensure the tutor is able to dedicate enough time to individually help students.
So go ahead choose the class size that works for you!
JC Chemistry Tuition Classes Available at Different Tuition Centres
In Junior College, time is precious. With lessons typically ending in the late afternoon, and CCA sessions extending into the evening, there's only so much time left in the day for your own self-revision.
Hence, it is important to seek out a JC chemistry tuition centre that is conveniently located for you. You don't want to be wasting even more time travelling out to a far-out tuition centre.
Luckily, Sophia Education's JC Chemistry tuition classes are available island-wide at our various tuition centre(s). We are currently in the midst of expanding our tuition centre(s) to locations such as Woodlands, Jurong East, Tiong Bahru, Dhoby Gaut Serangoon, Ang Mo Kio, Bedok and Tampines. You can easily sign up for your next JC Chemistry tuition lesson at your nearest Sophia Education tuition centre.
Choice of Online Lessons or Physical Classes
In light of the ongoing COVID-19 pandemic, our tuition classes have recently experienced shifts to and from physical classes and online lessons. While we are now able to resume physical classes, a huge portion of our students have actually opted to continue on with their online lessons.
Regardless of students' choice to go online or physical, students can be assured that the quality of teaching on either medium is of top quality. In fact, we might even argue that we have cracked the code on making online tuition lessons as effective as physical ones.
You can read more about what your Sophia Education Chemistry tutor does to ensure your online lessons' effectivity in our article here. Whether you want the real-life engagement and interaction, or the convenience and comfort of doing online lessons at home, Sophia Education's JC Chemistry tuition classes offer the freedom of both.
Round The Clock Hotline to Help Students
When you enroll in JC Chemistry tuition with us, the help that your chemistry tutor provides extends to outside of class-time, and even outside of the tuition centre. Here at Sophia Education, every JC chemistry tuition teacher is available to help students answer and clarify their questions and doubts whenever they need it.
You can simply capture an image of the question and contact your JC chemistry tuition teacher through the different communication mediums available (e.g. Whatsapp, Telegram, text) and your tutor will aid you as soon as possible.
Discouraged by your weak foundation and fearful of poor grades for your H2 Chemistry exams? Looking for a JC Chemistry tuition in Singapore that's guaranteed to go the extra mile to help every student improve?
Well, Sophia Education is exactly what you've been looking for. Sign up for any of our JC Chemistry tuition classes and start your first trial lesson today!
7 Methods that will boost your H2 Chemistry Grade
H2 Chemistry may be a big jump compared to Sec School Chemistry but with these tips, it'll make your Chemistry studying sessions a little easier. These tips apply to both H1 and H2 Chemistry syllabus, so feel free to read as they are for JC Chemistry students.
1. There is no running away from memorising.
Memorise in smaller sections
Memorising is something you'll have no choice but to do. You can make it easier for yourself by splitting the topic into smaller sections as factual materials and assessment notes are structured heavily.
Give yourself a time limit to memorise each information. After you're done, test yourself on the syllabus topic and see if you can do it.
Another way to help yourself is to write down all the things you need to know into a notebook. You can even make you own chemistry notes that are data based and from factual material from the h1 h2 chemistry syllabus. Categorise them by topics and chapters, like Atomic Structure, Reaction Kinetics etc. 
Flashcards so it's easy to bring around and fit in little revision time through out the day. This will help you to summarise points and remember formulas easily.
2. Every topic is different, and has a certain focus and way to study it.
Some topics like Acid and Base Equilibria require more application techniques of the formula to the question, and some topics need intense memorising like Transition Metals and Enthalpy Change. Make sure you know what each topic entails and know what are the types of questions that will appear for that topic, and get familiar with them.
3. Conquer Application Questions.
Here's how to conquer them:
Know which topic the question is testing and think about the equations, ideas and concepts related to that topic.
Use important keywords related to that topic.

Relate the foreign situation in your paper to something you learnt in your lecture notes and take note on how they are similar and how they are different, tweaking your answer to the new information provided.
4. Take note of the questions you made mistakes on.
It will be good to compile everything into one place like a notebook, so you can revise them regularly and won't make the same mistake again.
For MCQ Questions that you answer wrongly, copy the MCQ Question onto the notebook so you have a list of questions to take note of and can revise before the MCQ exam. Ask questions and Clear any unsure questions as soon as possible
Also, ask your tutor to explain anything you don't understand as soon as possible in order to clear your misunderstand quickly. If not, you'll probably forget that you had that confusion very soon after.
5. Know what the examiners want to see on your script.
Take note of the learning objectives of each topic, and memorise certain keywords and phrases that is part of their marking scheme (eg. decolourises brown aqueous bromine, higher frequency of effective collisions, in a sealed tube under high pressure)
6. Condense the information for your easier revision.
Use short forms such as ex. conc. (excess, concentrated) and ox, red (oxidation, reduction) and write in point form for your own notes. Some topics such as Organic Chemistry can be written into mind maps (especially since each family is related to each other) for easy reference!
Know the common topics that might come out and what they can test you.

Study past year JC papers and read through how other people answer.

Read through the answer given for planning questions so you know the basic format of what the examiner's marking scheme is like.

A lot of students have the general idea of how to answer the question but cannot get full marks. Make sure you write down the key points that the examiner wants to see to get your deserved marks.