Sophia Online Tuition offers expert guidance for students. Online Tuition sg Improve your grades with a former JC & NIE lecturer in Singapore!

1000+ Good Reviews from Parents & Students

14 days Money-Back Guarantee
(1st Lesson Unsatisfaction Policy)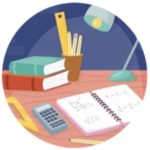 Homework help available at any time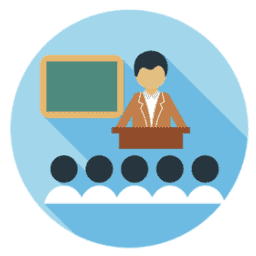 Improve student's ability to understand their lessons in school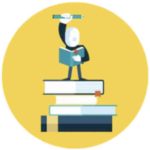 Boost of confidence and gain the motivation to study
How Sophia Education Conduct Our Online Lessons
Our online tuition lessons run differently from the others centres.

100% live interactions live tuition from our current tutors. 100% efficiency as face-to-face lessons.

Save the time traveling for lessons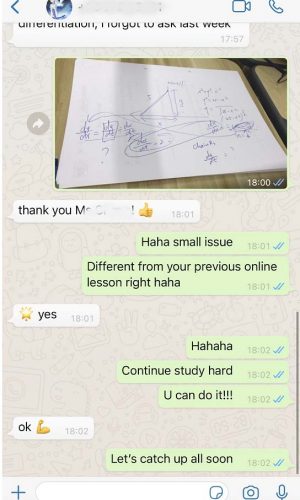 Our students love our online tuition lesson and continue online tuition now.

Many students have found that our Online Tuition is better than others that they have trialed for.
Teachers interactive talk mode for clear & In-Depth explanations
Online Tuition with dual Cameras show tutors' real hand writing and live Qs solving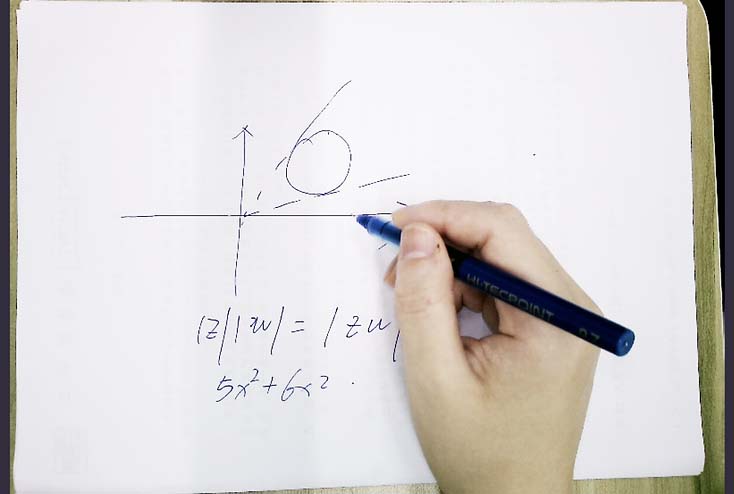 Live solutions & Problem-Solving

Handwriting step by step Solutions for students
Tutors will Whatsapp solutions for students regardlesson during or after online tuition lessons
Small group (2 to 6 Students) tutorial basis. Fully follow school's progress and intensive preparation for coming test/exam
Sophia Education
Offers 24-7 WhatsApp Support
WhatsApp Your Tutor If Your Have Any Study/Homework Questions or WhatsApp our Admin if you have Questions Regarding your Lesson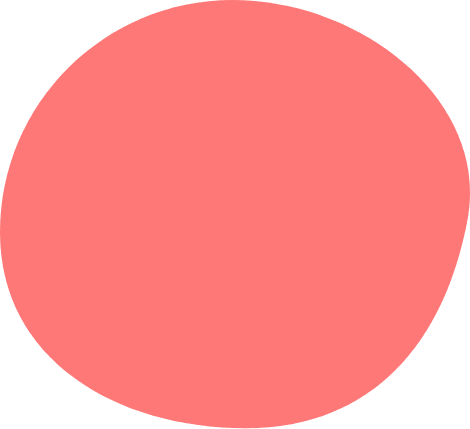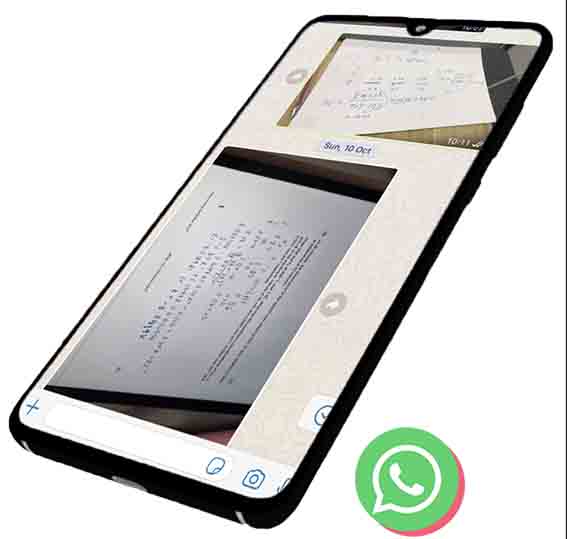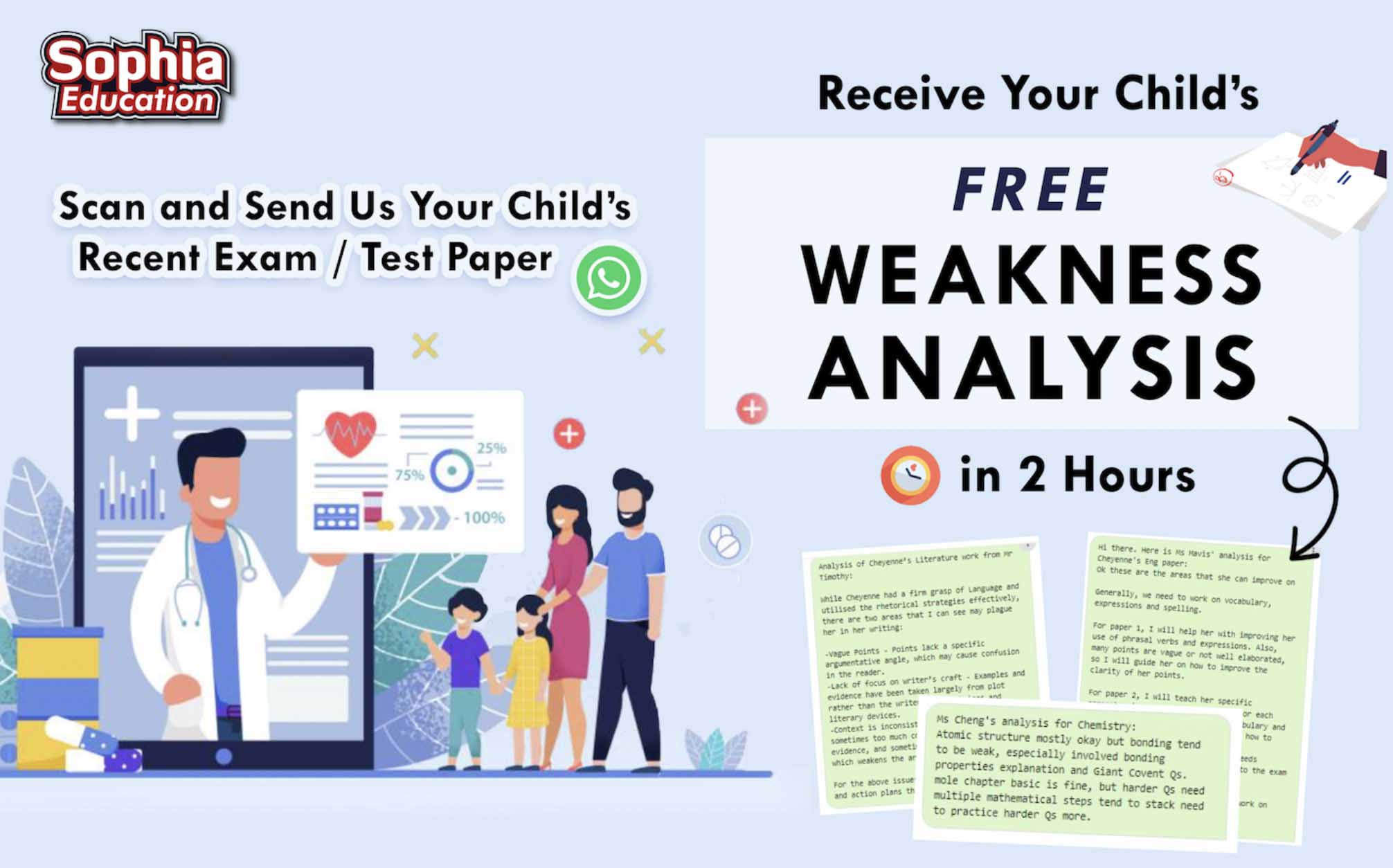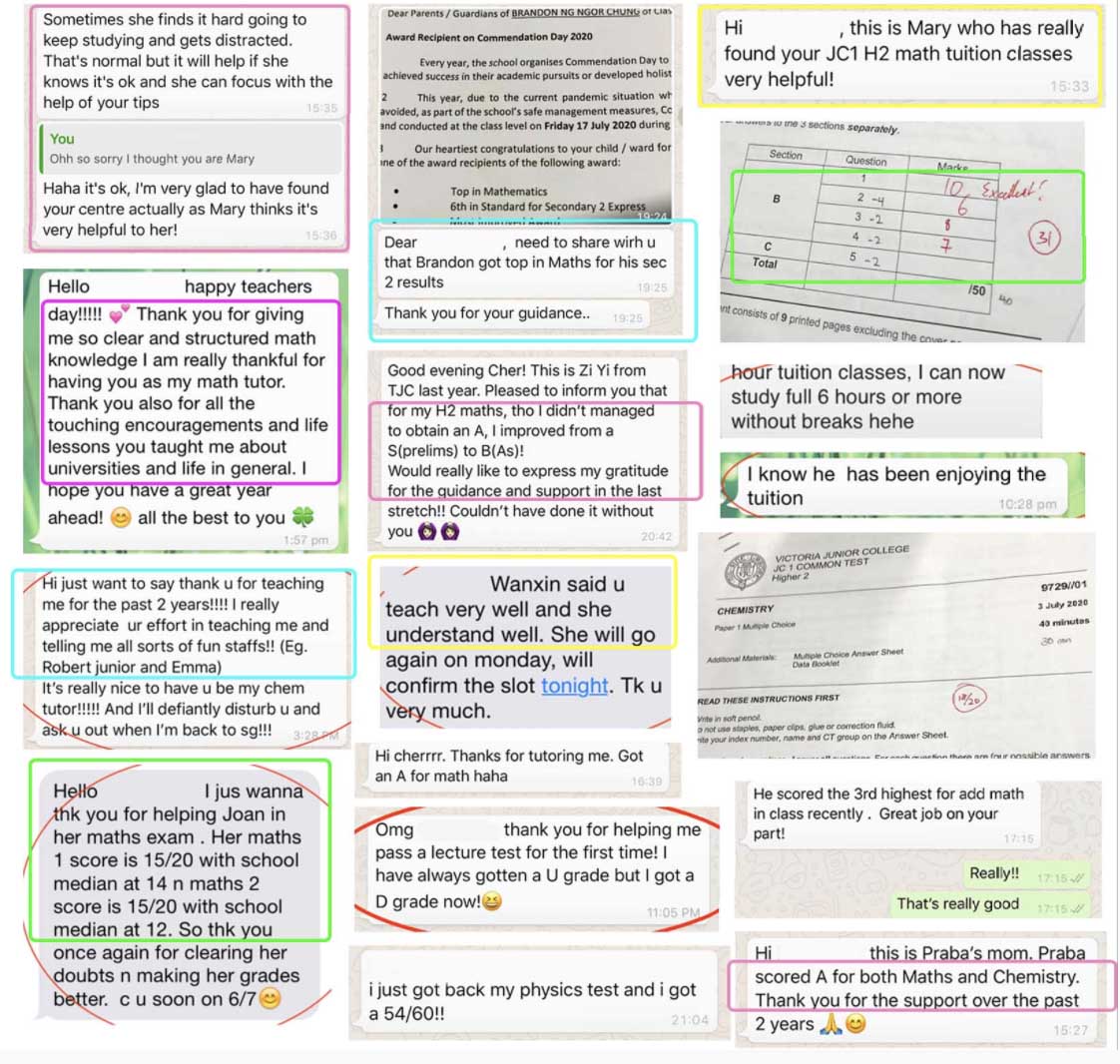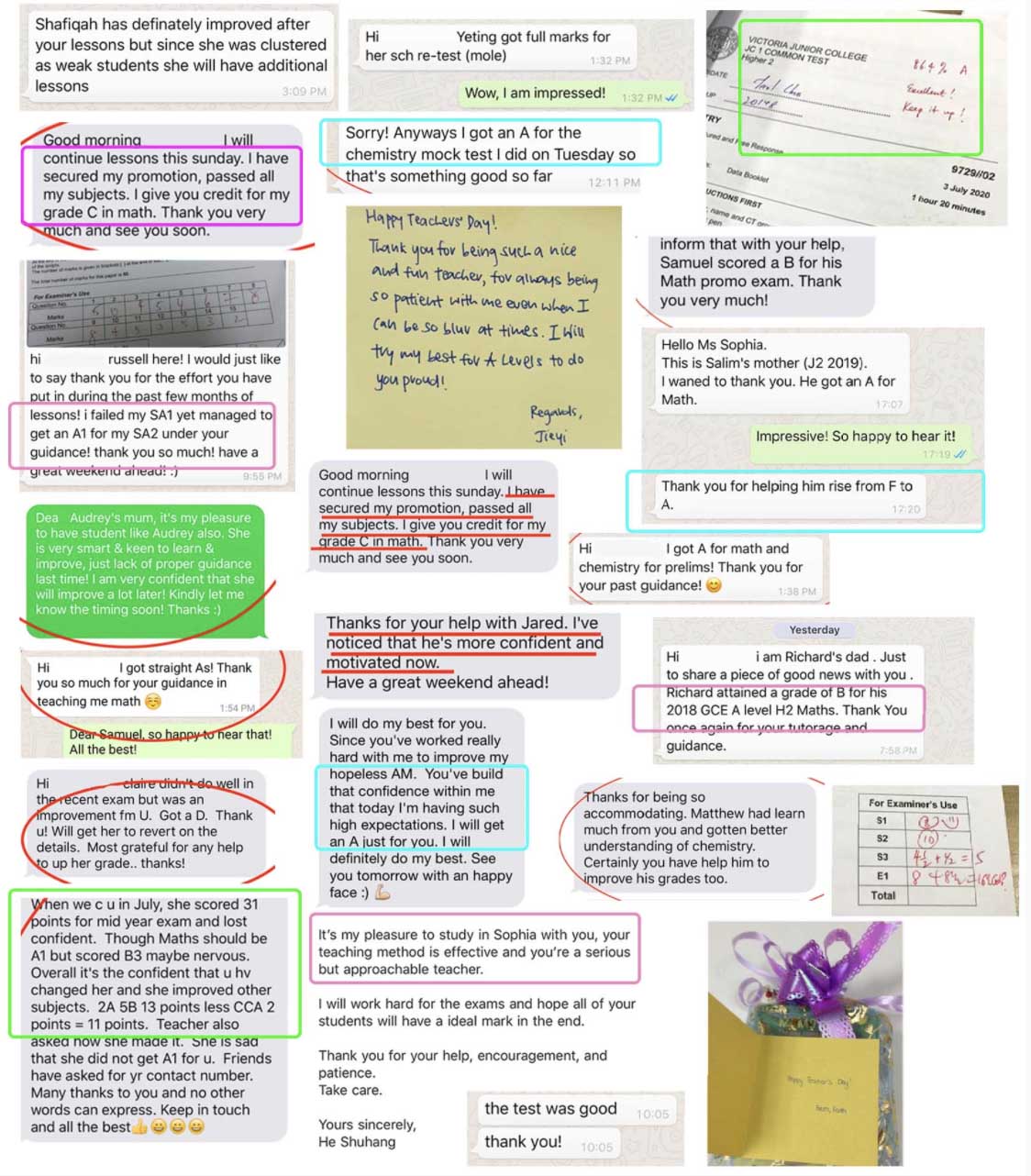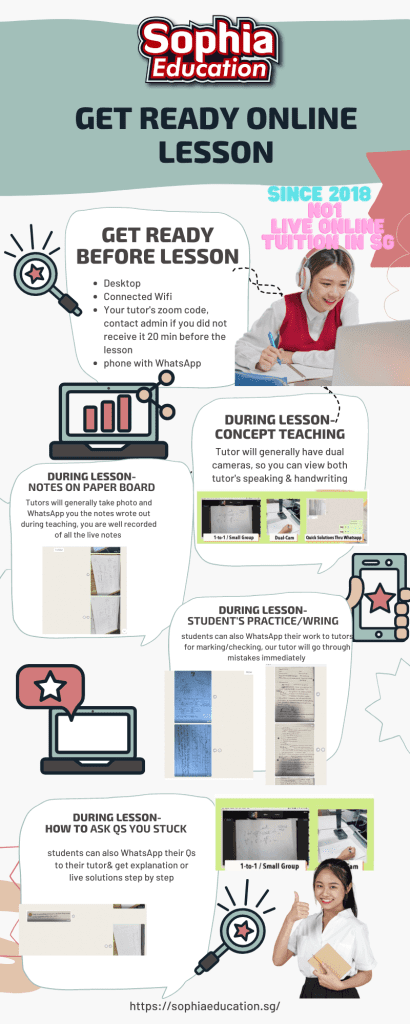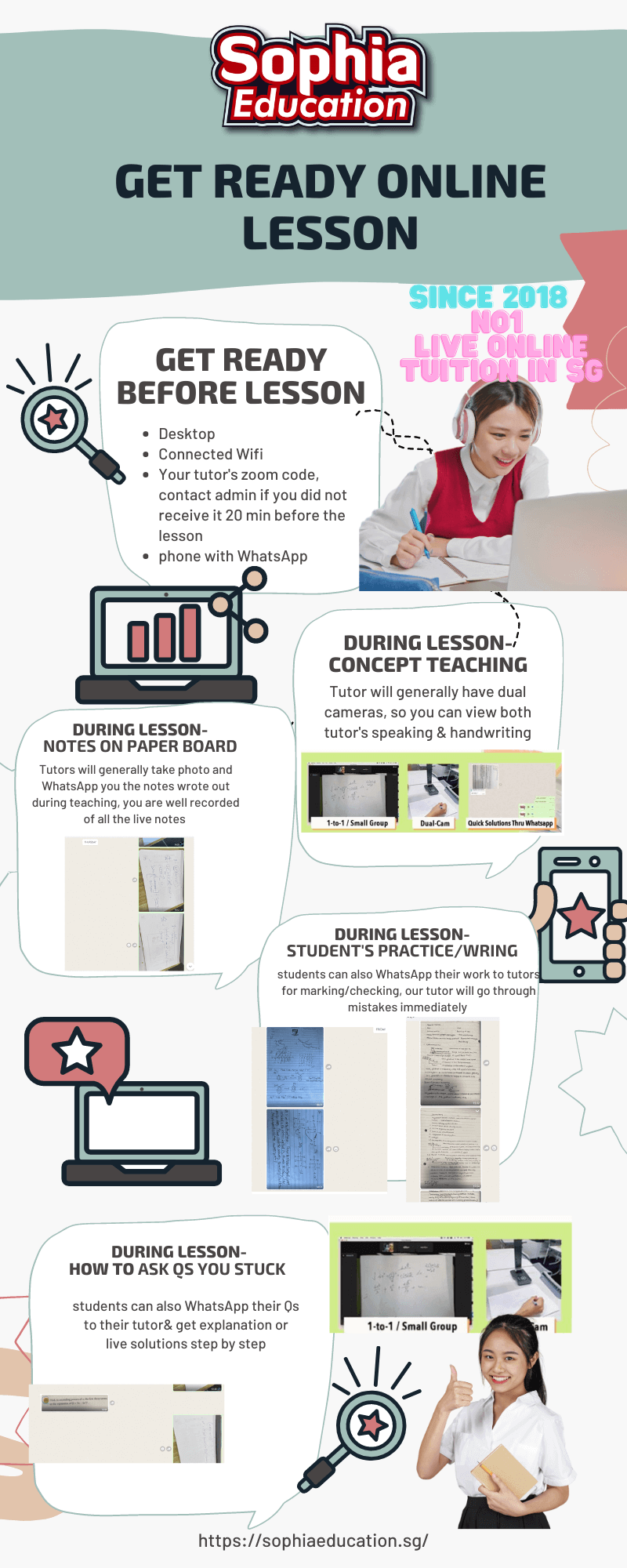 Why Sophia Education's Online Tuition is Loved by Many Parents and Students 
Normalising The Switch From Physical Lessons to Online Lessons
Affect of the Covid-19 Pandemic
Over the course of the Covid-19 pandemic; many schools, tuition centres and learning academies had to move their classes and teachings online. Students of all levels from junior college, primary and secondary students have had their studying been restructured with notes and worksheets being digitalised. Learning centre, tuition and enrichment centres from all across Singapore has had to very quickly restructure their tuition services over a very short time frame. 
Pros and Benefits gained from Online Tuition Centres in Singapore
Although this has been a big change in the way students learn and study, there are many pros and benefits to online lessons as well. One online tutorial service that parents and students love is Sophia Education's online tuition. We are no longer just the best tuition provider in Singapore, but the best Online Tuition Centre Singapore as well. Sophia Education Centre Singapore help students achieved the best grades across every subjects like Maths, Physics, Science, General Paper and even for Languages like Chinese/Mandarin. 
Convenience & Time-Saving
With Sophia Education's Online Tuition, it makes it easier for students who are already self-studying at home to further their knowledge by attending virtual classes taught by our Super Tutors online. This saves them time because they don't have to travel long distances for every lesson during inclement weather conditions or wait until school hours are over before they can start studying again. 
This also saves a lot of time and energy for parents, not having to fetch or chauffeur their kids to-and-from tuition centres. They can do their online tuition right from the comfort of their homes or from any comfortable learning environment, enabling them to have a more hands-on role in their child's studies.
The Advantages and Flexibility
Keeping Updated on Current Affairs and Concepts from Anywhere
Students can also stay updated on current affairs and concepts being taught at school through our online tutorials. They can contact get in touch with their tutor for any class right from their preferred learning environment be it at home, or elsewhere. 
Learn More with Flexible Scheduling
Since scheduling for online classes are a lot more flexible, students may choose to attend online tutorials as much as they want until they grasp the concept. 
This gives them an advantage over other students since they learn better and faster than those attending regular physical lessons because of the personalised attention that is given to each student online by our highly trained Tutors who make sure that each student understands a particular topic before moving on. 
A Close Eye on Your Child's Wellbeing
A Child's Well-Being is Most Important
Another reason parents choose online lessons is that they are able to keep track of their children's wellbeing and whereabouts, no longer having to worry if their child is in class or if they have had sustenance throughout the day to help them in their focus and learning.
Qualified Tutors that are Trained for Online Teaching
Worry Less Knowing that Your Child is with the Best Tutors
Parents also love Sophia Education's online tutorials because our online tutors are well-qualified, experienced professionals who are highly trained to deal with students teaching online. 
Our tutors are MOE registered and NIE Trained who has had years of teaching experience and are capable of teaching all class sizes from small group and small class sized to 1-to-1. They are up to date with school syllabus and will provide your child with the best learning journey throughout their tuition classes. A child's learning is greatly important to every teachers and tutors here at Sophia Education.
Quality Equipment and Technology for Better Online Lessons
Easier Learning with Good Quality Video and Sound System
They use state-of-the-art technology in communicating with parents and students through video chat which allows them to hear, see and speak directly with the parent or student. This also allows them to impart skills and knowledge in whichever online class they're teaching more easily and directly.
An Element of Fun Goes a Long Way in Learning
Sophia Education uses Zoom Immersive Mode, this feature creates an engaging illusion and adds an element of fun to their online lessons. We use a stand-up camera as well as a frontal camera, giving our students the view of both their tutor communicating, as well as the live writing when working on solutions and highlighting key points.
Ensuring our Online Lessons are just a Great as our In-classroom Lessons
Quick and Effective Responses
All solutions will then be sent directly to students via WhatsApp so that students can refer back to them for reference. We make our online lessons feel just as real and as effective as our physical in-classroom lessons. As always, our admins will send out lessons notes and materials at least a day in advance before our student's online lesson. Every teacher, tutors and admin staff here does their best when it comes to helping students.
How our Online Tuition Differs from other Tuition Centres
Low Quality Video and Sound Quality from other Untrained Learning Centres
Many parents throughout the pandemic period have not favoured online tuition and would still prefer sending their child to physical in-classroom lessons on have private home tutors. This may have been the outcome of signing up for Online Tuition from Centres that may not have quality technical equipments and well-trained tutors, resulting in poor learning. Even some of the Best Tuition Centres in Singapore might not be well-trained enough to provide the best online learning experience.
Additional Assistance Throughout Every Online Lessons
Our Admin Staff are Always Ready to Help your Child
Our students are also assisted by our highly efficient administrators who are on standby at all times should any parents or students have questions, concerns or just need clarification on anything they would like to discuss. 
Admin Staff On Stand By To Assist Tutors and Students during Online Lessons
Our admins will then come online during online lessons should the online tutor require assistance in resolving the queries brought up by the student throughout the lesson so that it wouldn't affect his/her learning progress.  As our tutors here are busy managing many students from various level from primary school, secondary school and junior college, we are aware that providing extra help and having admin staff on standby for tutors will make a child's learning efficient and smooth.
Full Satisfaction and Trust Expressed by our Parents and Students
Good reviews and Testimonials
At Sophia Education, parents are fully satisfied and are happy with our Online Tuition services, knowing that our Online Lessons are just as effective and efficient for student learning. Just like our in-classroom lessons, we assure at least 2 grades improvement in 12 weeks. New parents and students may refer to our testimonials and reviews to have confidence and a peace-of-mind knowing that your child is in good hands. Parents have expressed full satisfaction and trust in our Online Tuition.
Sophia Education has Offered Excellent Tuition Lessons for over 10 Years
This online tutorial service is offered by Sophia Education, a tuition centre that has been around for more than ten years now and has kept a track record of being the best Personalized Tuition Centre. We have helped and guided many students who may otherwise not have had the chance to continue with their studies during this pandemic if it wasn't for online tuition at Sophia Education. 
However for parents who would still prefer to have their child be taught at a tuition centre learning environment, Sophia Education have multiple branches all across Singapore. Parents may also drop their child off at our centre after they end school. We no longer only provide maths tuition. We provide all subjects like english mathematics chemistry physics chinese science, history, geography, literature, general paper and even creative writing. 
The New Normal Of Tuition In Singapore: Are Online Tuition Work Equally As Effective As Face-to-Face Tuition?
The COVID-19 pandemic took the world by storm, precipitating a more cautious way of life we know commonly today as the 'new normal'. Even as the infection cases dwindle down to a comfortable minimum, and with vaccinations for the majority of the populace under way, life may not return to how it was pre-COVID.
The virus has made lasting changes to the way Singaporeans play, work and interact with one another- changes that may persevere for years due to predictions about COVID-19 becoming endemic. One group of Singaporeans that had been particularly impacted by the virus' takeover would be students, who experienced a full shift from physical to online classes during Singapore's first ever circuit breaker.
Likewise, the mandate to shift towards online classes had also applied to tuition centres and classes- a commodity Singaporean students know and consume all too well. The drastic change to online tuition raised eyebrows from many concerned parents and students alike.
How would this new-normal affect the students' learning? Is online tuition even effective enough to ensure students stay ahead of the academic curve? General trends While concerns and worries about the effectiveness of online tuition (or online learning in general) were more so prevalent in the earlier stages of the pandemic, current day trends seem to have moved past that.
After experiencing a whole year of the 'new normal' of learning, students and parents today appear to be a lot more experienced with, and hence more accepting of the idea of online lessons. In fact, the numbers might even suggest that people are starting to prefer online tuition over face-to-face classes.
For example, Sophia Education notes that while the restrictions on physical tuition have eased out since the COVID has settled, the trend of online tuition has continued to persevere all the way into 2021. After the Circuit Breaker in 2020 and the return to Phase 2 in 2021, the tuition school had provided its students with both the option of online tuition and physical tuition. You would think that students would have gone back to face-to-face classes, of which they would be more familiar with, yet records show that at least 30-40% of its student body had chosen to continue on with online lessons.
It's interesting to note how general sentiments have shifted in favour of online tuition after some time amidst the pandemic. Ms Sophia Cheng, super tutor and founder of Sophia Education, even predicts that more students will eventually make the shift to online tuition.
But the rise and persistence of online tuition still begs the question: Is online tuition effective? And is it effective enough? Let us divulge into the pros and cons of online tuition, and find out whether or not it is a suitable option for you/your child.
Pro #1: Advancements in technology and online learning Back in mid-2020 when online tuition was the only option, the learning curve to transit to E-learning was a steep one.
It was difficult enough for students to be engaged without being in their physical classrooms, and without the classic visual aid of the whiteboard. But there was also the additional burden of getting both educators and students well-versed enough to traverse through the different online platforms. With time, however, the gaps in students' and teachers' digital literacy were bridged.
The mandate had compelled both educators and students to innovate in order to improve the engagement and effectiveness of these lessons. With the advent of video-conferencing platforms like Zoom and MS Teams, teachers are now able to conduct live lessons. This allows students to ask questions, and have their questions answered in real time.
These platforms have even evolved to further aid teaching online, with functions like Whiteboard, Screen-sharing, and Annotation on Zoom so that teachers can illustrate and write down notes for their students to see- just like they'd do in real life. Particularly for Sophia Education, tuition teachers make use of multiple devices like stand-up cameras or iPads to provide live solutions to their students during their online tuition classes.
That way, students are able to grasp their explanations as efficiently and effectively as if they were in the actual classroom with their teachers. In fact, the school brings their teaching services one step forward, offering immediate question and answer support over Whatsapp 24/7.
With the available resources and evolving functionalities of the internet and our different devices, classes online may be close enough to replicating the same effectiveness we ascribe to physical lessons.
Pro #2: Comfort and Convenience Online tuition classes allow students to stay connected anytime, anywhere. By choosing online tuition, students can choose a learning environment that works best for them. It could be their bedrooms, study rooms, a quaint cafe, or even outdoors with the fresh air (provided it's a cool day). Taking online tuition also means not having to commute to their tuition centres. This means less time sitting in the bus or train, and more time to be productive.
Online tuition also provides much more flexibility with class scheduling or rescheduling. Let's say a student has to miss their tuition slot due to certain commitments or circumstances. This is an inevitability for students in Singapore who typically join extra-curricular activities.
In these cases, the process of rescheduling would be much more efficient for both the student and teacher. All they'd really need to do is find a small pocket of time within their week, connect their devices, and tune in for a lesson. As Thomas Edison had once said, "Time is really the only capital that any human being has, and the only thing he can't afford to." Online tuition saves students a significant amount of important time and energy- time and energy that can be used for rest or more studying. Online tuition is therefore an arguably better alternative to physical lessons.
Con #2: Nothing really beats the vibes of a physical lesson During lessons, students are not only dependent on the teacher's ability to explain concepts, or solve a misconception. Engagement is a key part to students' learning and without the physical interaction, learning in tuition classes just isn't the same.
Naturally, humans interact and engage with one another through body-language, expressions, and energy- things that are all lost through a video call. The engagement we inherently get from authentic face-to-face interactions is impossible to replicate in online lessons. Without keeping students engaged, online tuition practically loses its efficacy. Speaking as a student, I would also say that some of us are compelled by the atmosphere of a physical class.
The isolated nature of online classes takes away from the positive pressure one may get from learning in a group, or from a teacher being right in front. This results in a lack of pressure to even study at all, since abandoning the work is all too easy. While the nagging of teachers and the social pressure may be an unpleasant experience for most students, we can't say it hasn't been a sometimes effective way to keep students on the right learning track.
Con #3: Detrimental long term effects A scarier disadvantage to online tuition or learning in general would be the potential long term effects it could have on students. As mentioned above, E-Learning does not provide students with authentic human interaction.
This prolonged lack of human interaction may lead to social isolation and loneliness. These feelings may give rise to serious mental health problems like increased anxiety and depression.
Furthermore, physical lessons often help students develop salient skills in teamwork and communication. These skills are aspects of learning that online lessons tend to neglect as interaction between students are virtually more difficult to facilitate online. Without real face-to-face communication, students may go on to find difficulty working in team settings- an issue that may give rise to bigger problems in their academic or work journey.
Nonetheless, we should note the fact that all local schools have effectively returned to in-school classes. With tuition classes only occurring only once or twice a week, the effects stated here may not be as detrimental as they might seem. Since there is such a low occurrence of online tuition classes in the grand scheme of their academic tracks, these long term effects may not necessarily be applicable to the case against online tuition.
Furthermore, in regards to student to student interaction, online tutors are becoming a lot more creative with their conducts. Teachers often try to inculcate group discussions and more opportunities for students to work together in smaller groups. Functions on Zoom like 'Breakout rooms' help to stimulate small-group discussions by dividing the class into separate calls, thereby mitigating potential issues like social isolation or stunted communication skills.
Conclusion On a personal opinion, the answer to the overarching question of whether online tuition is effective is: Yes, I do believe it is for most students and cases. And the trend of students staying on with online tuition seems to concur with this notion. The advantages appear to outweigh the disadvantages, especially with how far innovations for online learning have progressed.
At the end of the day, however, what works for most students, may not work for others. Lucky for us, we are no longer limited to the single option of online tuition. As the popular American author, John Maxwell once said, "Life is all about choices", and the improving COVID-19 situation has allowed students the option of both. It is ultimately the prerogative of the student to choose whatever they think is best for themselves
Pro #3: A wider variety of options When searching for the best tuition service or teacher, students often find themselves limited to the options that are nearest to them or their schools. This limitation, however, only seems to apply to physical tuition. With online tuition, the location of their classes is one less factor they need to look out for when choosing a tutor. Students who choose to undergo online tuition avail themselves to a larger variety of options to choose from. This may allow them to find tutors or tuition centres that can better accommodate their learning needs.
For example, a student under Sophia Education might reside in the East, but finds that the track record and profile of a tutor teaching in their Jurong East branch more compelling. The student may opt for online lessons under this tutor without worrying about the taxing commute. Not only has online tuition and E-learning been an advantage to students, but also to tutors and tuition businesses looking to expand their consumer base.
In recent times, tuition centres like Sophia Education have experienced demands from clientele all across Asia! Students from countries like India, Japan, etc. who know of the rigorous, yet stellar education system in Singapore have been in search of online tuition classes from the school.
This goes to show that online tuition provides so much more opportunities for students and tutors alike- options that would never have been available should physical classes remain the status quo. Con #1: Requires more discipline and better time-management Online tuition, or E-learning in general, requires a stronger sense of self-discipline and better time management.
For young students who are still learning to develop these good habits and skills, online classes might be quite the leap. Many may fall through the cracks, losing even more motivation as their grades begin to take a plunge.
Furthermore, online classes might even breed a further lack of discipline, with students being able to turn off their camera to daze off, or searching the answers online instead of actively learning and recalling their work. Online tuition may also not be able to accommodate those of who are neurodivergent (ADHD, ASD etc.) and who have had particular difficulty acclimating to learning online.
Here, the reintroduction of physical classes would be a relief to their learning. Hence, for those of us who struggle to meet the demands of online learning, online tuition might not be a viable or effective option.