Ace Your H2 Math with Singapore's Top JC Math Tuition Centre
Are you a junior college student in Singapore looking to excel in your H2 Math? Do you find yourself struggling with complex mathematical concepts and seeking extra support to boost your understanding? Look no further! Singapore's Top JC Math Tuition Centre is here to help you ace your H2 Math and unlock your full potential. In this article, we will explore the benefits of enrolling in a reputable math tuition center and how it can significantly enhance your performance in H2 Math.
Introduction: The Importance of H2 Math
H2 Math is a crucial subject for students pursuing science, engineering, or mathematics-related courses in junior college. It provides a solid foundation for higher-level studies and equips students with essential problem-solving and analytical skills. Excelling in H2 Math can open doors to prestigious universities and promising career opportunities.
Understanding the Challenges of H2 Math
Many students find H2 Math challenging due to its complex topics and abstract concepts. The fast-paced nature of the junior college curriculum can make it difficult for students to grasp the fundamental principles and keep up with the rigorous coursework. Without proper guidance and support, students may struggle to achieve their desired grades and feel overwhelmed by the subject.
Benefits of Joining a JC Math Tuition Centre
Enrolling in a reputable JC Math tuition centre can make a significant difference in your H2 Math journey. Here are some key advantages of joining Singapore's Top JC Math Tuition Centre:
Experienced and Qualified Math Tutors
The tuition centre employs experienced and highly qualified math tutors who possess in-depth knowledge of the H2 Math syllabus. These tutors have a strong track record of helping students achieve excellent results in their exams. With their expertise and guidance, you can gain a better understanding of challenging topics, clarify doubts, and receive valuable insights.
Personalized Attention and Customized Learning
Unlike crowded classrooms, JC Math tuition centres offer smaller class sizes, enabling personalized attention and customized learning. The tutors can focus on individual students' strengths and weaknesses, tailoring their teaching methods to suit each student's learning style. This personalized approach ensures that you receive the necessary support and guidance to excel in H2 Math.
Structured Curriculum and Comprehensive Resources
Singapore's Top JC Math Tuition Centre provides a structured curriculum that covers all essential topics in the H2 Math syllabus. The curriculum is designed to build a strong foundation and progressively enhance your mathematical skills. Additionally, the centre offers comprehensive resources such as textbooks, practice worksheets, and past-year exam papers to supplement your learning and reinforce key concepts.
Interactive Learning Environment
Learning math can be engaging and fun! The tuition centre creates an interactive learning environment where students actively participate in discussions, solve problems collaboratively, and explore real-life applications of mathematical principles. This interactive approach promotes critical thinking, boosts confidence, and enhances your problem-solving abilities.
Regular Assessments and Mock Exams
To track your progress and identify areas for improvement, Singapore's Top JC Math Tuition Centre conducts regular assessments and mock exams. These assessments simulate the actual H2 Math examination environment, allowing you to familiarize yourself with the exam format and develop effective time management strategies. Through timely feedback and performance analysis, you can identify your strengths and weaknesses, enabling targeted revision and improvement.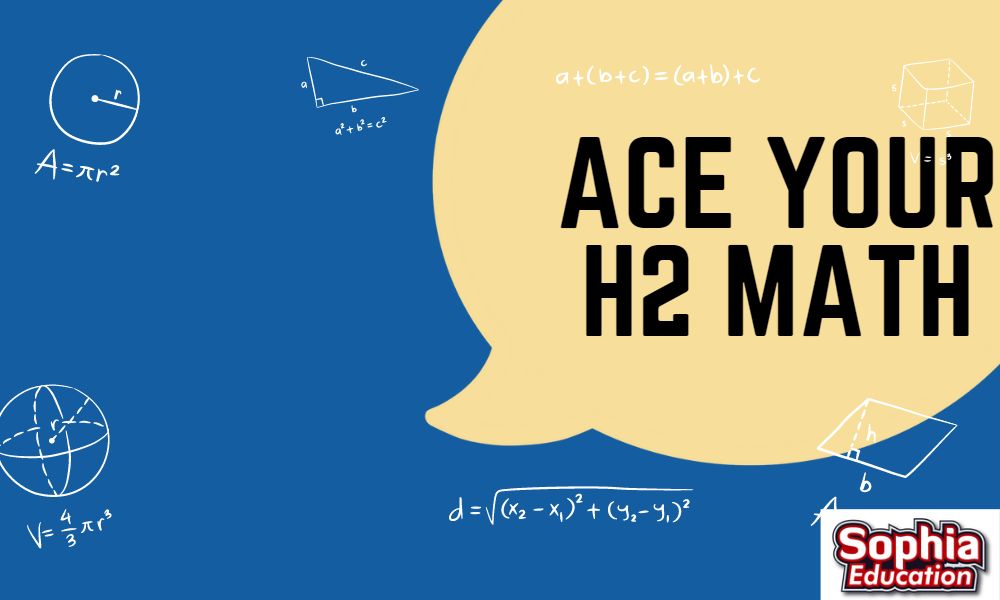 Effective Exam Strategies and Techniques
Mastering exam strategies and techniques is crucial for achieving excellent results in H2 Math. The experienced tutors at the tuition centre provide valuable insights into exam requirements, marking schemes, and common pitfalls to avoid. They guide you in developing effective problem-solving approaches, optimizing your exam performance, and maximizing your scores.
Track Record of Success
Singapore's Top JC Math Tuition Centre has a proven track record of success, with numerous students achieving outstanding results in their H2 Math examinations. The centre's dedication to academic excellence, coupled with its comprehensive teaching methods, has consistently produced top-performing students. By joining the tuition centre, you position yourself for success and increase your chances of achieving stellar grades in H2 Math.
Flexibility and Convenience
The tuition centre understands the busy schedules of junior college students and offers flexible class timings to accommodate your needs. Whether you prefer weekday or weekend classes, you can find a suitable time slot that allows you to balance your academic commitments and other activities effectively. Additionally, the centre is conveniently located, making it easily accessible for students from various parts of Singapore.
Testimonials from Satisfied Students
Don't just take our word for it! Hear what some of the tuition centre's satisfied students have to say:
"Singapore's Top JC Math Tuition Centre has been instrumental in my H2 Math journey. The tutors are highly knowledgeable and supportive, and their teaching methods have significantly improved my understanding of complex topics. Thanks to their guidance, I achieved an A grade in H2 Math!" – Jane L., Class of 2022
"I struggled with H2 Math before joining Singapore's Top JC Math Tuition Centre. The tutors provided personalized attention and patiently addressed my doubts. The structured curriculum and regular assessments helped me gain confidence, and I am now more comfortable with challenging math concepts. Highly recommended!" – John K., Class of 2023
How to Choose the Right JC Math Tuition Centre
When selecting a JC Math tuition centre, consider the following factors:
Reputation and Track Record
Qualifications and Expertise of Tutors
Teaching Methodologies
Class Sizes and Student-to-Tutor Ratio
Available Resources and Study Materials
Reviews and Testimonials from Students
Flexibility in Class Timings
Location and Accessibility
Research and compare different tuition centres to make an informed decision that aligns with your specific needs and learning preferences.
Conclusion
Exceling in H2 Math is within your reach, thanks to Singapore's Top JC Math Tuition Centre. With experienced tutors, personalized attention, comprehensive resources, and a proven track record of success, the tuition centre equips you with the tools and knowledge necessary to ace your H2 Math exams. Don't let the challenges of H2 Math hold you back—unlock your full potential and achieve remarkable results with the help of Singapore's Top JC Math Tuition Centre.
FAQs
How do I enroll in Singapore's Top JC Math Tuition Centre? Enrolling in the tuition centre is easy. Simply visit their website at https://bit.ly/J_Umma and follow the enrollment instructions provided.
What is the duration of each JC Math tuition class? The duration of each class typically ranges from 1.5 to 2 hours, depending on the topic and the level of discussion required.
Are there any trial classes available before committing to enrollment? Yes, Singapore's Top JC Math Tuition Centre offers trial classes for prospective students. Contact the centre directly to inquire about trial class availability.
Can the tuition centre accommodate students from different junior colleges? Yes, the tuition centre welcomes students from various junior colleges across Singapore. They cater to the unique needs and requirements of each student, regardless of their school affiliation.
What are the qualifications of the math tutors at the tuition centre? The math tutors at Singapore's Top JC Math Tuition Centre hold relevant academic qualifications and possess extensive teaching experience. They are well-versed in the H2 Math syllabus and are dedicated to helping students succeed.
Unleashing Your Potential: Excel in E-Maths with Tuition