How To Study H1 General Paper In JC like Pro : Super Tutor's Advices from Sophia Education
It is widely known that General Paper (GP) is one of the hardest subjects to score well in JC. This H1 subject often requires you to put in as much effort as you do for a H3 subject. Not only does GP demand a stronger command of the English language, it also puts your critical thinking and general knowledge (current affairs, societal trends etc.) to the test. This article shall discuss some tips for students to do well in this subject.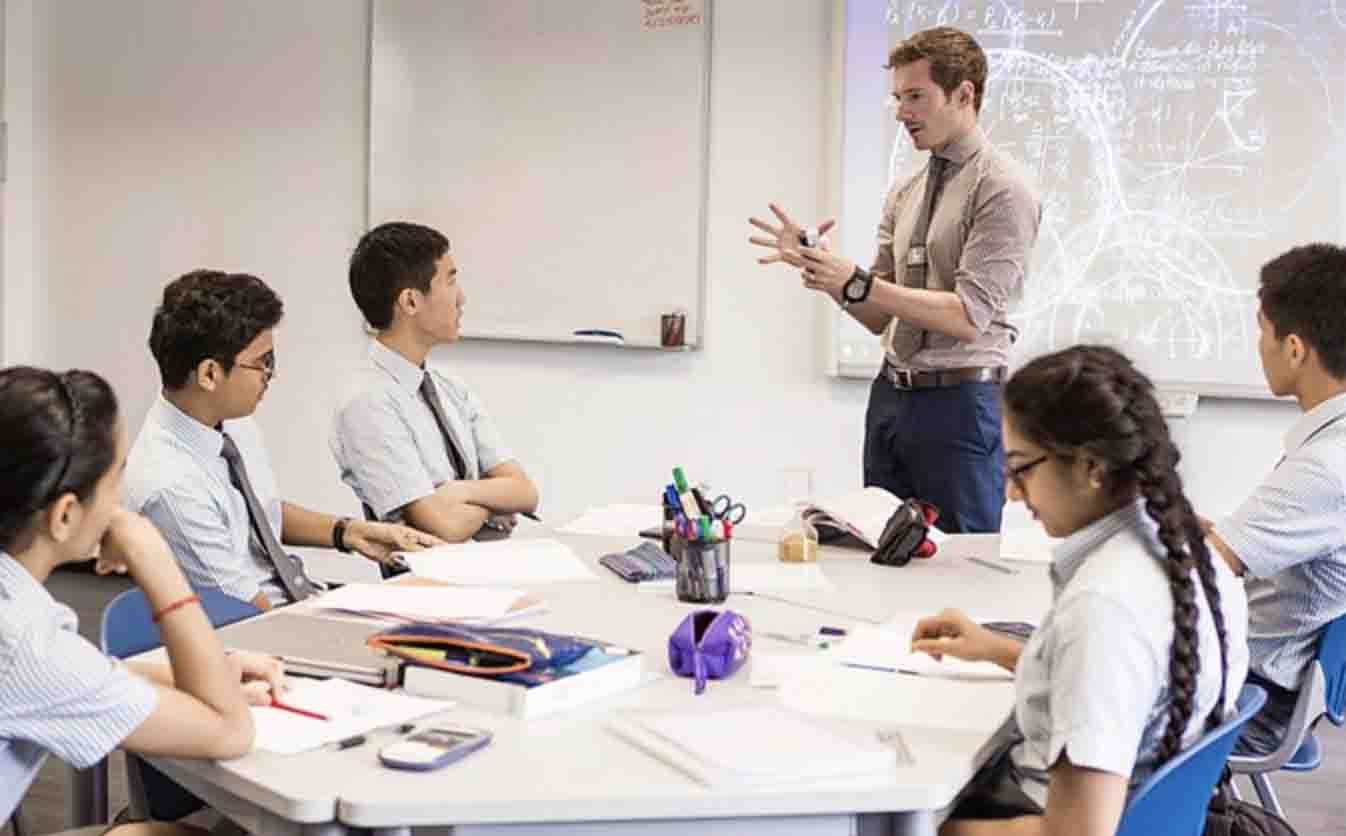 How To Study H1 General Paper In JC like Pro
Firstly, let's take a look at the A Level H1 GP syllabus.There will be 2 papers that students will sit for.
Assessment
Content
Marks
Weighting / %

Paper 1 (1 h 30 min) 

Essay

Answer any one question out of a total of 12 essay questions given on a diverse range of topics. 

Content: 30

Use of Language: 20 

Total: 50

50

Paper 2 (1 h 30 min)

Comprehension

Text comprises one or two passages. 

Questions cover:

• Short Answer Questions – test candidates' understanding of text including literal comprehension, vocabulary and inference (17 marks)

• Summary (8 marks)

• Application Question (10 marks)

Content: 35

Use of Language: 15

Total: 50

50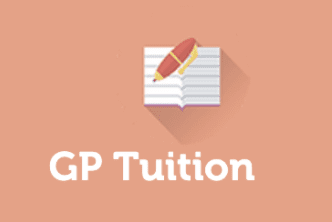 Possible Topics For Paper 1 Essay Questions
Historical, social, cultural, economic, political and philosophical topics 

Science including its history, philosophy, general principles, current developments and applications

Mathematical and geographical topics 

Literature and language 

Arts and crafts

Topics of local interest and global concern (E.g. Environment, Poverty, Gender)
To pass the whole A Level Examination, one must attain a passing grade in this H1 GP subject, which is why great emphasis is placed on scoring well for this subject. Here are some tips on how to study H1 General Paper in JC like a pro, from our very own Super Tutors at Sophia Education:
Firstly, the essay component:
Read and remember
There is no running away from memorization – 30 out of 50 marks for paper 1 is allocated solely for content, mind you. This means that when you write your essay, it is necessary to support your key points with concrete examples – detailed and specific examples, and not just a brief and general one. It is encouraged that for every main point you make, there are at least 2 examples supporting your argument. As a result,  there is definitely no escape from memory work.
Do note that it is not about memorizing the entire sample essay, but just the examples and facts, which you can adapt and use in more than one essay question. The most economical thing you can do is to consistently read and research on 2-3 topics that particularly interest you, and focus on writing essays related to them. Studying issues you're passionate about also makes the subject a lot more engaging, and gives you a better shot at scoring well.
You also need to be well-informed on the current affairs in your society. This is especially important for the Application Question in Paper 2 where you'll be required to provide a short essay-response to the paper's given topic.
Get plenty of practice.
Next, if you really want to nab that A for GP, practice is key. Rome wasn't built in a day and being a good writer requires a lot of practice. Try and go about writing an essay every 1-2 weeks so you can really get into the groove of writing, as well as receive as much feedback as you can from your school and tuition teachers. Timing yourself during these practices will also train you to think and write quickly during the actual timed exams.  
Practicing writing essays is important as it allows you to play around with different argumentative techniques, as well as hone your own writing style. After you have decided on which topics to focus on, for every test and assignment hereafter, write essays for only those questions on your chosen topics. This will give you ample practice and also feedback on your areas of weaknesses for you to improve on after your tutor marked your written assignment.
Make use of all available resources
In addition to attending lectures and classes, there are many other resources available that can help you study H1 GP more effectively. These include assessment books, lecture notes, past year papers, prelim papers and online resources.
For reading resources, there are a myriad of online websites for you to read about current affairs, such as New York Times, BBC, The Straits Times, South China Morning Post and so much more! Be sure to read widely and have a range of international and local examples.
On our Sophia Education website, we provide both concise notes and examination papers from many schools. These resources can serve as a great reference for you to go over content and practice writing before your H1 GP exam. After all, practice makes perfect. Mastering all the content needed along the way will eventually allow you to be more than prepared for the final A Level examination.
Analyze the question carefully
Once you read the question wrongly and write a bunch of irrelevant content, it is ultimately over for you, as you will definitely fail this paper 1 right away. This is why question analysis is so important, always remember to highlight or underline the keywords and phrases indicating the topic and question types. Make sure that your essay meets the question requirements. 
Next, let's move on to Paper 2 Comprehension. 
Understand each type of short answer questions (SAQs)
There are a number of specific question types, such as inference, paraphrase and language usage. You should first understand what each question is asking, and then look for the relevant information in the text. There is actually a method to solving each type of question. For example, paraphrase type of question is the easiest – you just need to identify the relevant information in the text and paraphrase the key points using your own words. Question analysis in this case, is also crucial to make sure that your answer meets the question requirements.
Time management
Do not spend too much time on one particular question. If you can't find the answer after a minute or so, just move on and return to that question later. It is better to attempt all the questions and get partial marks than to not attempt a question at all, especially the last application question (AQ) behind, which cost 10 marks!
Practice, practice, practice!
As with everything else, the best way to score well for comprehension is to do as many practice questions as possible. This will help you to understand the different question types better, and also improve your speed and accuracy in answering the questions.
Work on your language
By language, we do not mean fancy vocabulary and phrases, rather, it is better to keep your answers simple and to the point. By language, we mean your grammar and sentence structure. Make sure that your grammar is accurate and there are no careless mistakes which will cost IOUs, your language marks, which is 15 out of the total 50 marks in Paper 2. 
Read the questions first, then the text
This is a general tip for all H1 GP students. Always read the questions first, and then look for the relevant information in the text. Do not read the text from start to finish and then attempt the questions, as you will most likely not have enough time to finish all the questions.
We hope that these tips will be useful for you in your H1 GP journey! If you are interested in finding out more about our H2 chemistry tuition classes, do not hesitate to contact us or visit our website for more information! 
At Sophia Education, our professional tutors, with their years of experience, will be able to help you excel in GP examinations by equipping you with the knowledge and skills required to do well in this subject. We offer both 1-to-1 and small group classes so that students can receive the attention they need to understand the topics better. Customized lesson plans according to the student's individual strengths and weaknesses are especially important for significant improvements, which is what we can achieve given our small class sizes.
How To Study H2 Physics In JC like Pro: Super Tutor's Advices from Sophia Education
So, if you are looking for GP tuition in Singapore, look no further than Sophia Education! Contact us now to find out more about our services and how we can help you or your child achieve better grades in GP!
How To Study H2 Biology In JC Like a Pro: Super Tutor's Advices from Sophia Education